Calling all Minecraft enthusiasts!  Bring your laptop and join in the fun!  If you pre-register for this week's event, we'll send you a coupon to return for a 2nd session FREE!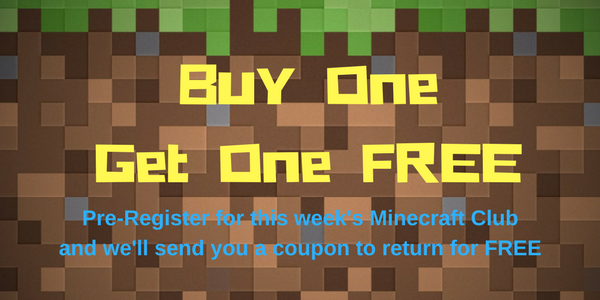 We've set up private Mastermind server for you to come and play with your friends! There will be time to work on your own projects and enjoy the sandbox as well as a weekly challenge to work on together. (tablets with tablets, laptops with laptops)
Challenges may include build challenges, mini games, scavenger hunts and more!
Contact us